Amazing Heroism & Patriotism
Richard Charles Holman enlisted with the British Imperial Army, serving with Lord Methuen's Bechuanaland Expedition in 1885 reaching the rank of Sergeant. In 1888 Holman became the first man to enlist in the NSW Mounted Rifles and settled in Campbelltown (the regiment HQ) prior to 1893. Holman then became Sergeant-Major of the Camden Half-Company.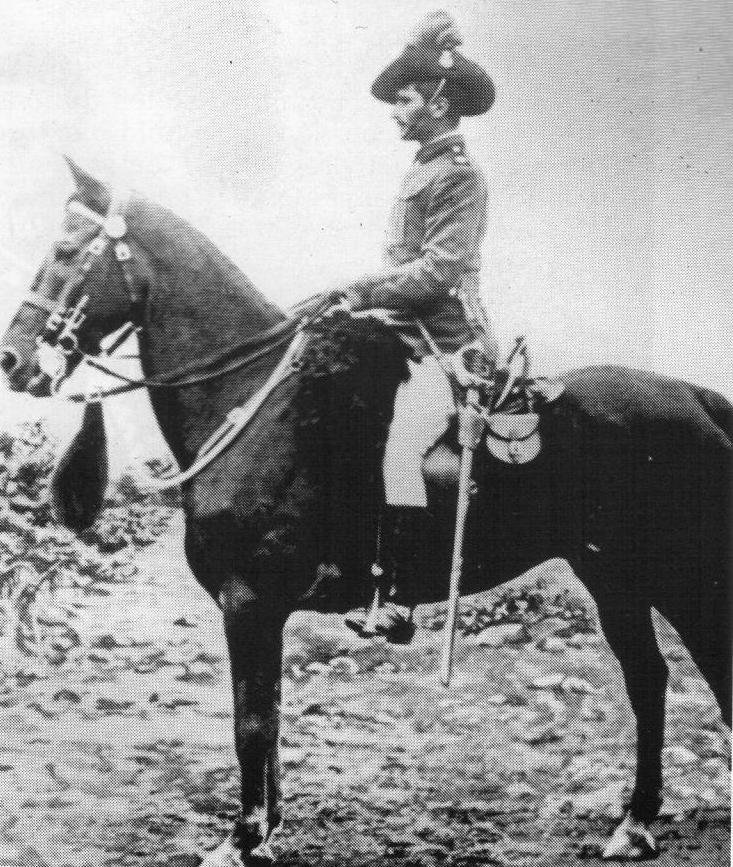 On the outbreak of the Boer War in October, 1899, Holman, as senior NCO of "A" Squadron of the 1st NSW Rifles, was sent to South Africa. He saw heavy action throughout 1900, leading a bayonet charge into Boer fortifications at the Battle of Diamond Hill. For this he was awarded the Distinguished Conduct Medal.
Holman re-enlisted becoming a Lieutenant in the 2nd NSW Mounted Rifles, and left again for South Africa in March 1901. He was involved in repeated raids on Boer commandos, capturing several enemy convoys, and was mentioned in dispatches by Lord Kitchener who promoted him to Captain in May 1901. In one year the 2nd Mounted Rifles travelled over 4000 miles in every part of the Transvaal, and made more night marches than any other unit.
Holman was later made a Companion of the Distinguished Service Order (DSO), Britain's second highest military decoration, and received the Queen's Medal with five clasps becoming Campbelltowns most decorated Boer War soldier
He remained in the Army after the end of the war and eventually became a full Colonel.  He died at age 72 on December 13, 1933 and was buried at St Mary the Virgin Chapel at Denham Court. 

Additional information on R. C. Holman and the Campbelltown connection with The Boer War, is available in the book, "Campbelltown and the Boer War, 1890 – 1902" by Jim Munro and Jeff McGill. This book, published by the Campbelltown and Airds Historical Society, is available from The Society Shop.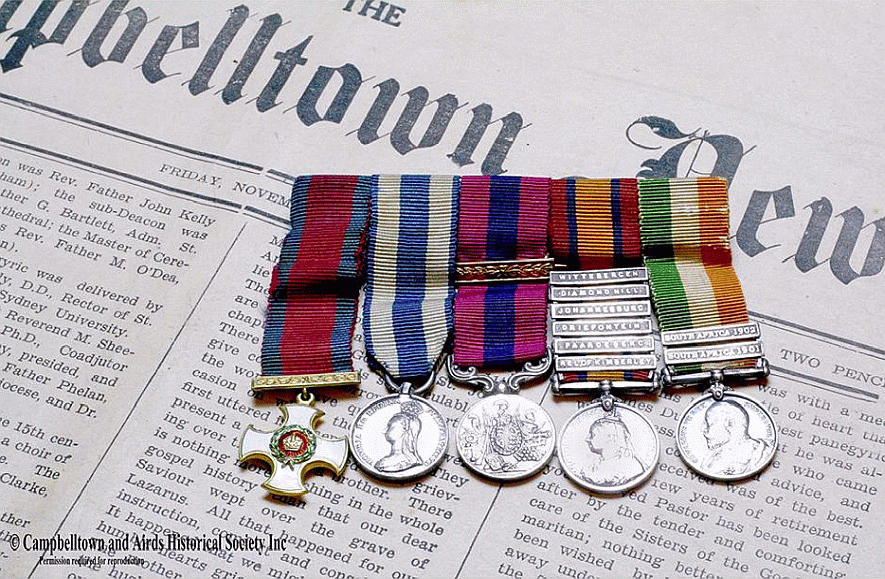 Miniature medals, Richard Charles Holman
Distinguished Service Order, Queen Victoria Diamond Jubilee Medal, Distinguished Conduct Medal, 2 Boer War Campaign medals